Nirvana: the joy of brushing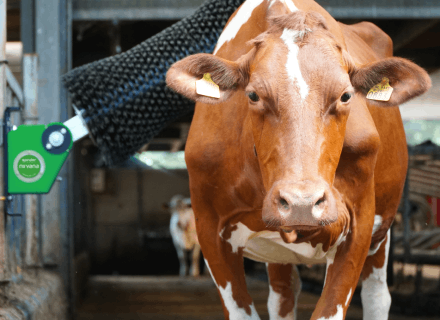 A cow brush frees a cow of dirt, parasites and loose hair, and thereby reduces the amount of itching. Blood circulation is stimulated, allowing the body and its protective mechanisms to function optimally. In addition, cows like to play with the brush which promotes well-being. The Nirvana cow brush is therefore the ultimate wellness for the cow.
Maximum cow comfort, maintenance-
free and energy-efficient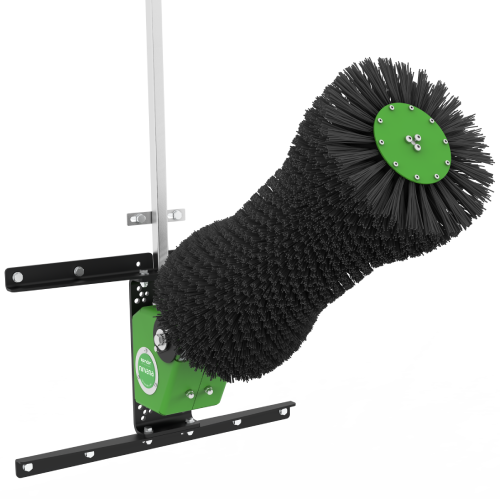 The Spinder Nirvana cow brush consists of a single fully automatic brush that is positioned at an angle. The brush is flexible in its angle and can be pushed up or down by the cow.
The brush is powered by a safe, durable and economical 24V motor. The motor - with automatic start and stop function - is efficient, and placed in the fixed brush arm; protected and robust. The Nylon bristles give maximum effect; they hardly deform and offer the cow much brushing pleasure year in and year out.
Nylon brush; stays clean and does not deform
Integrated 24V motor; brushless and maintenance-free
Energy efficient; automatic start and stop function